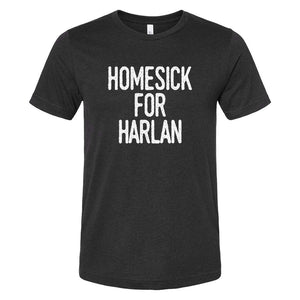 Sporting the shirt in western Kentucky . It fits true to size and is exactly what I was expecting .
Love Love Love
I seen this on Facebook, another girl had posted she purchased this and had to have it!
Awesomeness
I loved my 'Homesick for Harlan' tee! I literally ordered it one day, and got it in the mail the very next day; it's so soft, and fits true to size. I look forward to my next purchase from Hill & Holler! :)
Also, I shared my shirt on social media, and three of my friends ordered the exact same shirt, after seeing my post. I'm grateful for places like Hill & Holler... for their excellent customer service, and for their extremely comfortable, top-notch, quality clothing! I truly had a wonderful experience shopping local (from the web LOL)!
Great Quality of Item and Service
The service was great! Very quick, seamless, and even got a personal hand written note. The tshirts I bought were of great quality too. I'm proud to say the owner of this company is from my hometown and showcases our people's talent and work ethic.