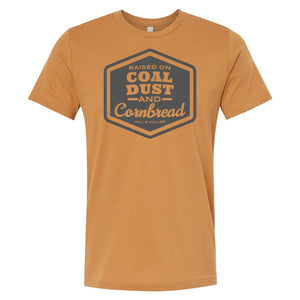 Loved it
Since my Dad worked underground for over 35 years for little pay and raised 5 kids, we sure were raised on coal dust and cornbread. I couldn't pass up this shirt.
Coal dust and cornbread
I don't care where you are now, if you grew up in Appalachia….these are dear to your heart!! The color Is better than the pics! I also bought the fundraiser tees!!! Awesome company, quick shipping, and Appalachia strong. Why would I not support this company? Now and forever!!
Awesome shirt, great group of people
Fits great, more filling.
Loved them everyone has asked where to get them told them to go look there were awesome things there